Sharp Zaurus SL-C700 Review - Multimedia

Image Pad
The SL-C700 comes with the Image Pad application that can do gif, jpg, png, etc. files. Go here for some pics.

Media Player

The SL-C700 comes with Media Player software which can play mp3, wav, and mpeg1 files. The first set of screen captures below are of Media Player playing a trailer of The Animatrix: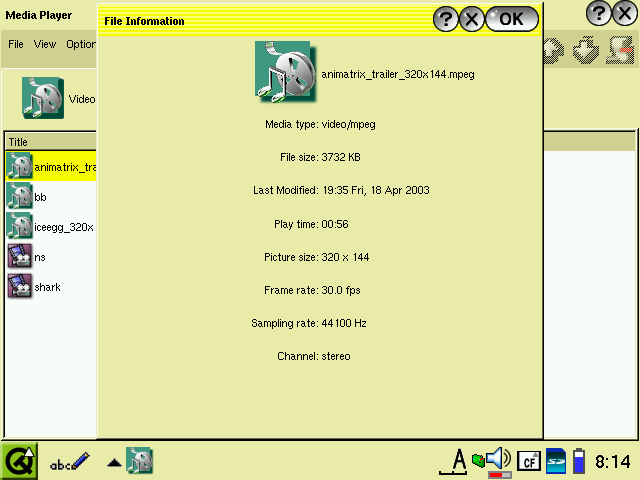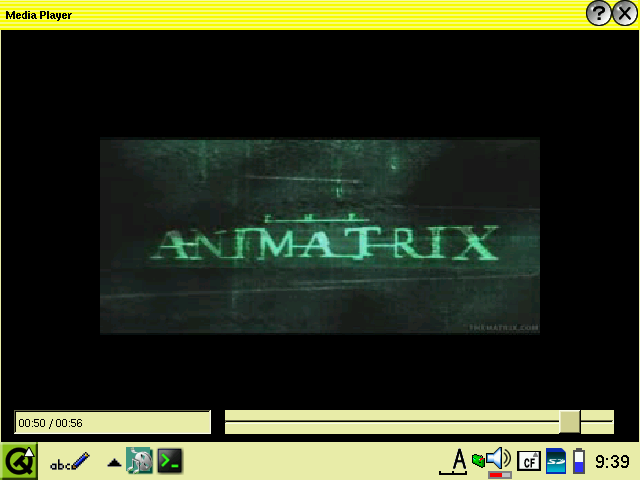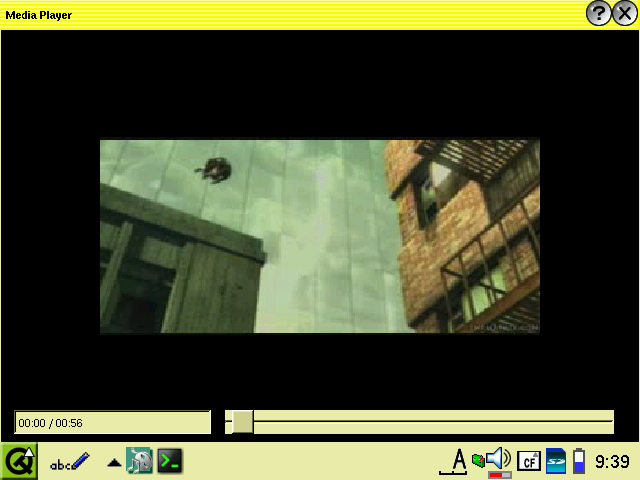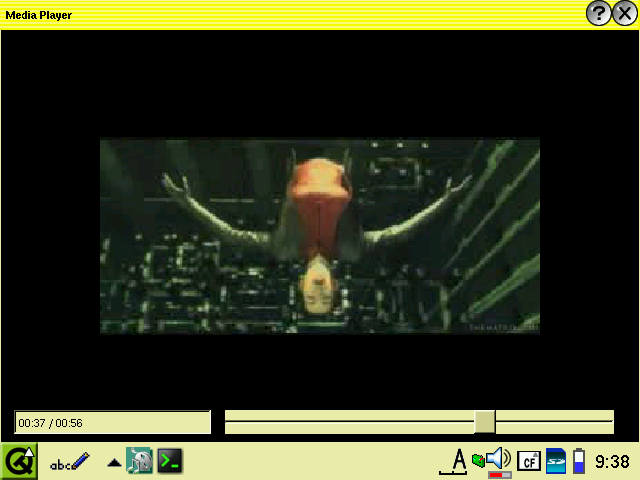 Media Player also does a great job playing mp3 and if you use a pair of earphones the sound quality is very good. If you use the built-in speaker it's not too bad, but earplugs are definitely the way to go.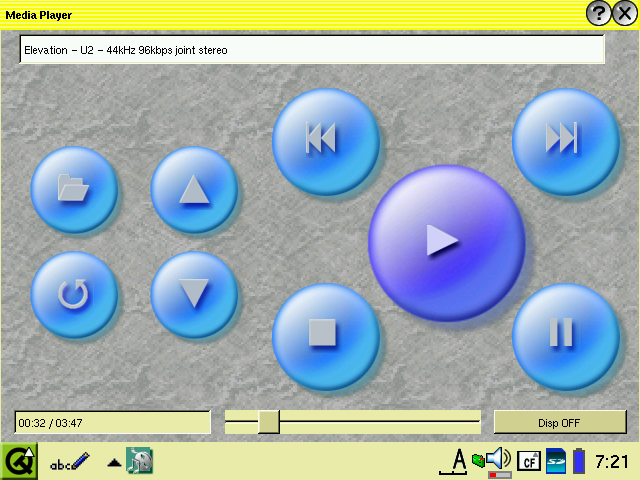 You can also buy the Dr Z Video Player which plays mpeg4. The next screen captures are of Dr Z Video playing avi files, recorded on a Fuji Finepix digital camera. (Note: they're on the dark side because they were taken in very low light conditions - under the shark tank at the Mandalay Bay in Las Vegas, and in an auditorium at a convention in Orlando - and not due to the software):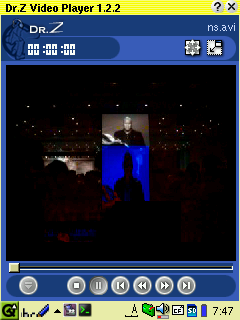 © SNi 04/20/03