Sharp Zaurus SL-C700 - IQNotes &nbsp&nbsp UPDATED
A very nice piece of software for organizing and keeping track of information and data, setting tasks, events, and reminders, etc. is IQNotes. &nbsp&nbsp Below are screen shots of the main IQNotes screens - the main "tree" view, with a split screen, and an individual entry:

&nbsp&nbsp&nbsp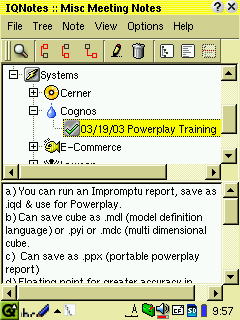 &nbsp&nbsp&nbsp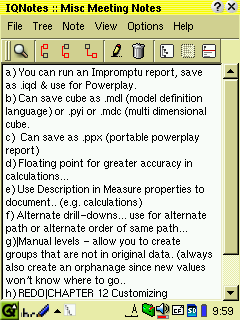 Setting up a new entry goes as follows - you choose at what level you want to add a note, at the main level or as a child to another level. The note name is entered, and then you pick the note type. There are a number of predetermined note types and if you wish you can add your own customized types using Options from the main menu. In this example I've chosen the "Person" type, and then entered the appropriate information - name, telephone number, e-mail address, address, and a note.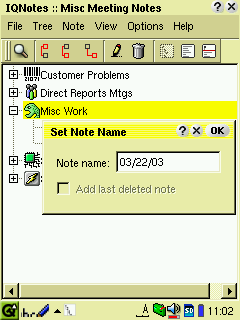 &nbsp&nbsp&nbsp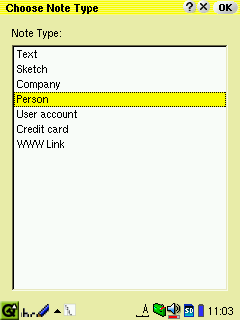 &nbsp&nbsp&nbsp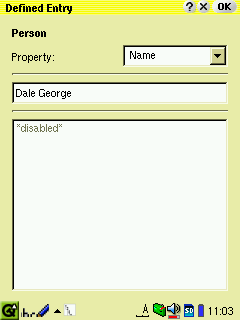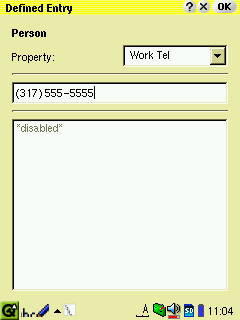 &nbsp&nbsp&nbsp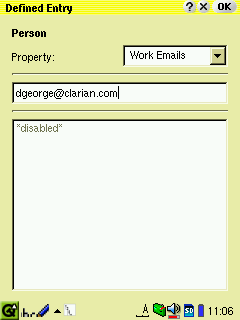 &nbsp&nbsp&nbsp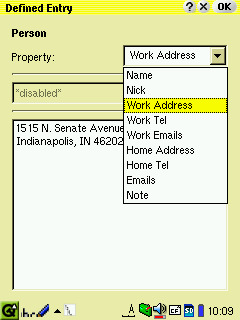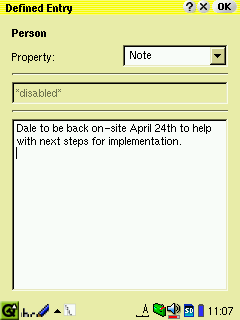 &nbsp&nbsp&nbsp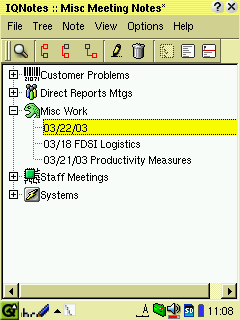 &nbsp&nbsp&nbsp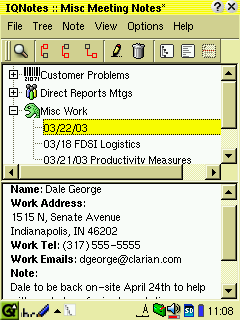 Entries may be flagged as reminders, tasks, or events. The screenshots below show the setup of a reminder entry and a task entry, which can then be pulled up for viewing: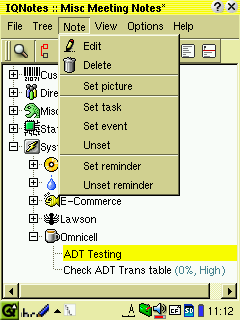 &nbsp&nbsp&nbsp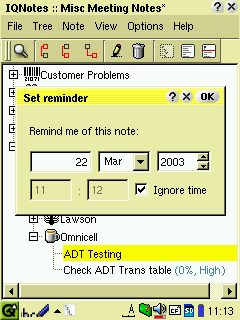 &nbsp&nbsp&nbsp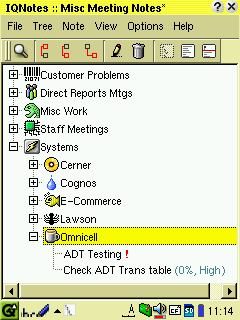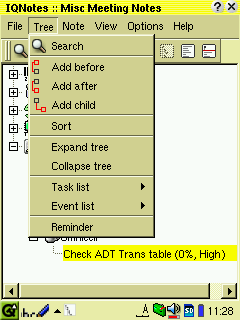 &nbsp&nbsp&nbsp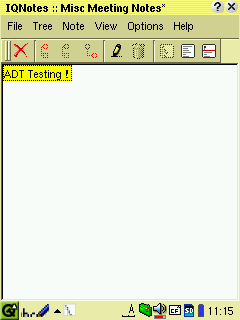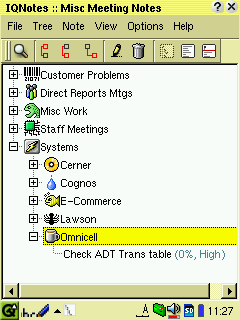 &nbsp&nbsp&nbsp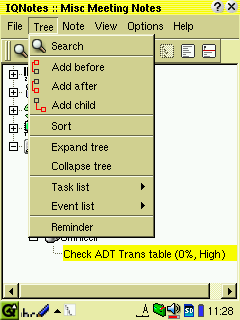 &nbsp&nbsp&nbsp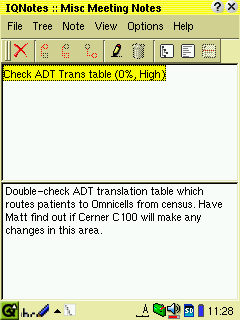 Below are screenshots of the Preferences settings that are available. Notes may be password-protected so that they require a password for access. You can set up a backup location for the data files to be backed up to. Your data files are saved in the /home/zaurus/Applications/iqnotes subdirectory as xml files (unless they are encrypted). I'm backing up the notes on the CF card, so that I can access them on the desktop via a CF card reader.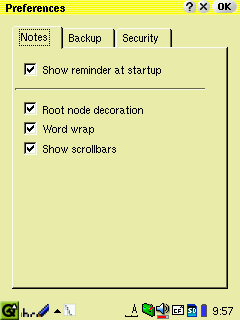 &nbsp&nbsp&nbsp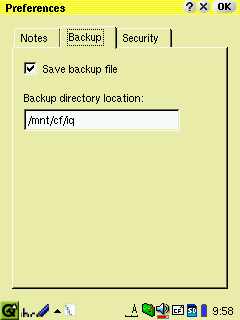 &nbsp&nbsp&nbsp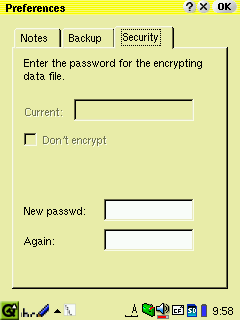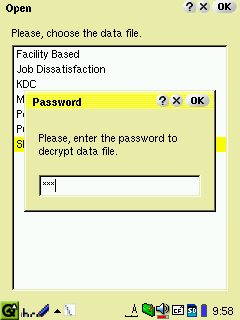 You can search your tree, as well as sort it in different ways - deciding the priority between tasks, reminders, events, and notes, sorting the entire tree or only specific branches in ascending or descending order, etc. You can set icons on your notes (as in all the screenshots above).

One of the entry types available is Sketch and you can save diagrams that you draw, in color! See below for an example (OK, so I'm no artist!):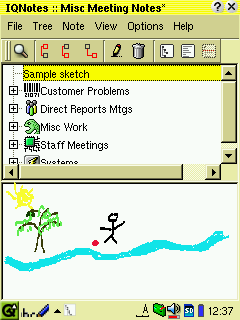 All in all an outstanding piece of software, and it is freeware!!

---
12/21/03 Update - v.2 of IQNotes now available:
IQNotes v2.0 is now available... No longer freeware, but still definitely worth the price! Now can be used landscape on a SL-C7xx, see here for some pics. Also added a copy and paste feature, the ability to set a default icon for each note type, the choice between horizontal and vertical split screens when viewing the tree and notes simultaneously, the ability to choose between several fonts and font sizes, and a quick add feature that immediately adds a note at the root for quick entry.

© SNi 12/21/03