Nokia E90 Communicator - the good, the bad, and the ugly...

---
The good

Solid build
Great specs - quad band GSM phone, 4.3 megapixel camera, voice recorder, multimedia (music, pictures, videos), web browser with feeds and steeaming audio/video, integrated GPS, FM radio, connectivity (bluetooth, 802.11a/b/g, infrared, etc.), printing solution, etc.
The small, external screen is surprisingly readable/usable/useful...
---
The bad
Although Blackberry Connect software is available for download, neither ATT nor T-Mobile will provide a Blackberry plan for the E90.
Am not too enamored of the keyboard, hard to know when the keys are pressed...
After 1 1/2 years of the BB 8700g have become really used to the trackwheel, finding it hard to make the switch. The BB can be used one-handed for browsing, reading (as opposed to composing) e-mail, RSS, and a number of other functions; having to go two-handed is a drag.
The built in web feeds (as well as 4-5 RSS software packages tried) has to download/update all feeds before you can start reading, on the BB using the Viigo (formerly Virtualreach) RSS software you could start to read one channel while the others updated...
---
The ugly...
Upgrading the phone's firmware was a real pain. At the start it gave dire warnings re disconnecting the cable or loosing power... Ten minutes later the process failed and the software said to break the connection and pull the battery!! After this it "lost" connectivity five minutes later. Five reties went through the exact same rigmarole... An attempt a couple of days later was successful in making the update, however despite restoring from a backup several software packages were 'lost' and had to be reinstalled (Y-browser, Handbase, Checklist Pro, etc.). What an annoying process, especially compared to thec 4 or 5 Blackberry version upgrades I had gone through without the slightest problem! See screen prints below: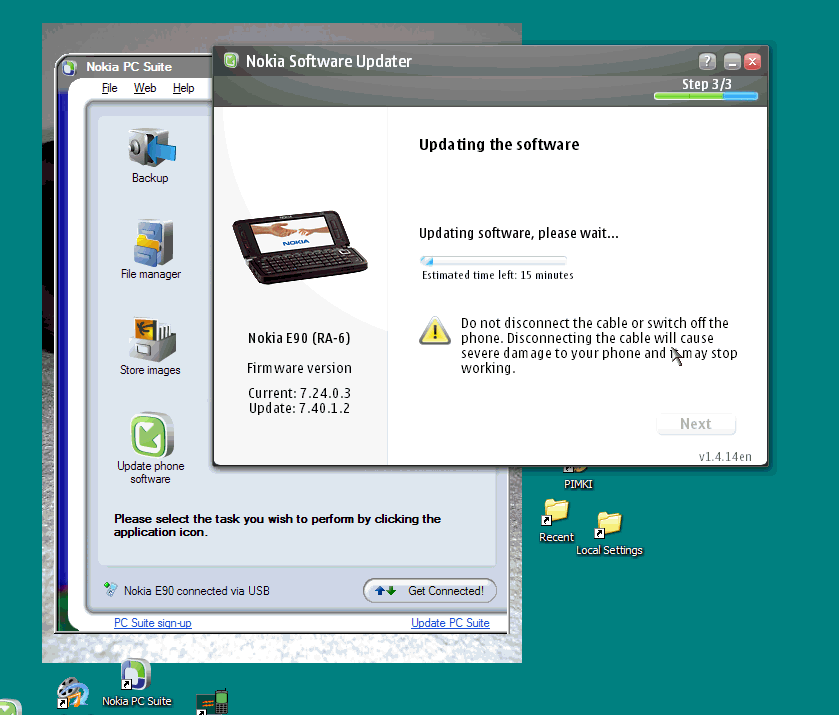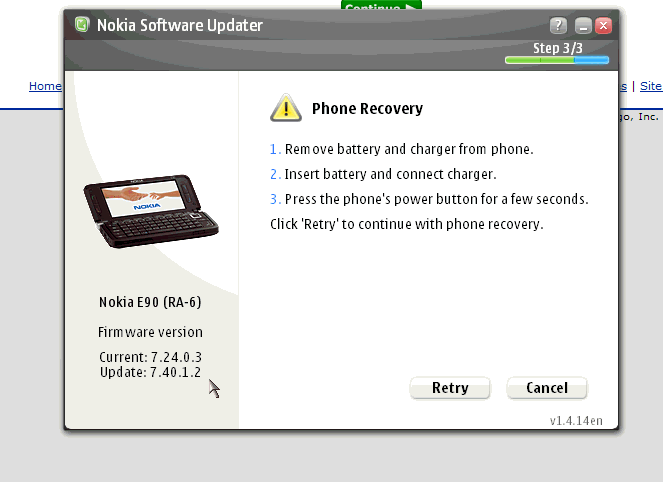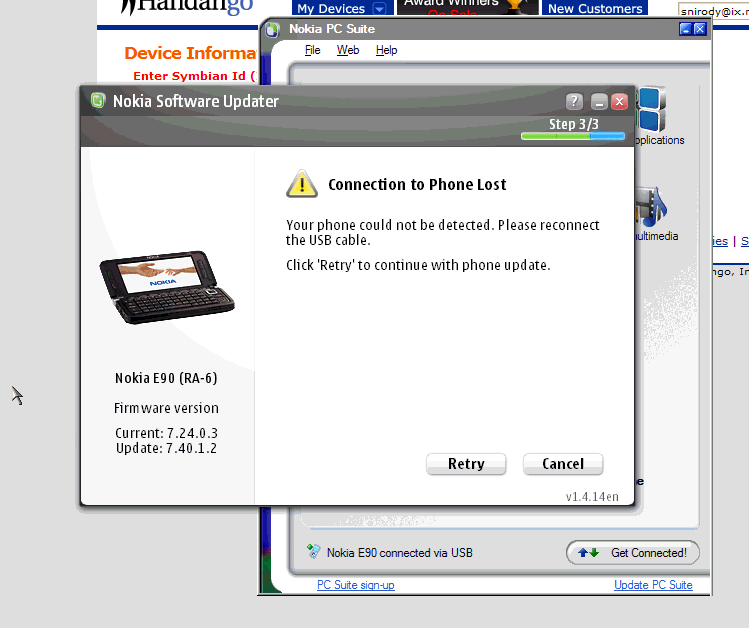 © SNi 11/15/07